The 2023 EXCEL Training Conference is SOLD OUT
Individual Registration Rates
PRE-CONFERENCE

(July 30, 2023)

One Day Conference

(Choose any one day)

Two-Day Conference

(Choose any two days)

THREE-DAY CONFERENCE

(JULY 31- AUGUST 2, 2023)

PRE-CONFERENCE & THREE-DAY CONFERENCE

(July 30 – August 2, 2023)

$299
$575
Lunch and Breakfast Included
$1150
Lunch and Breakfast Included
$1699
Lunch and Breakfast Included
$1998
Partnership and Engagement Reception will be held on Monday, July 31 at 5:30pm.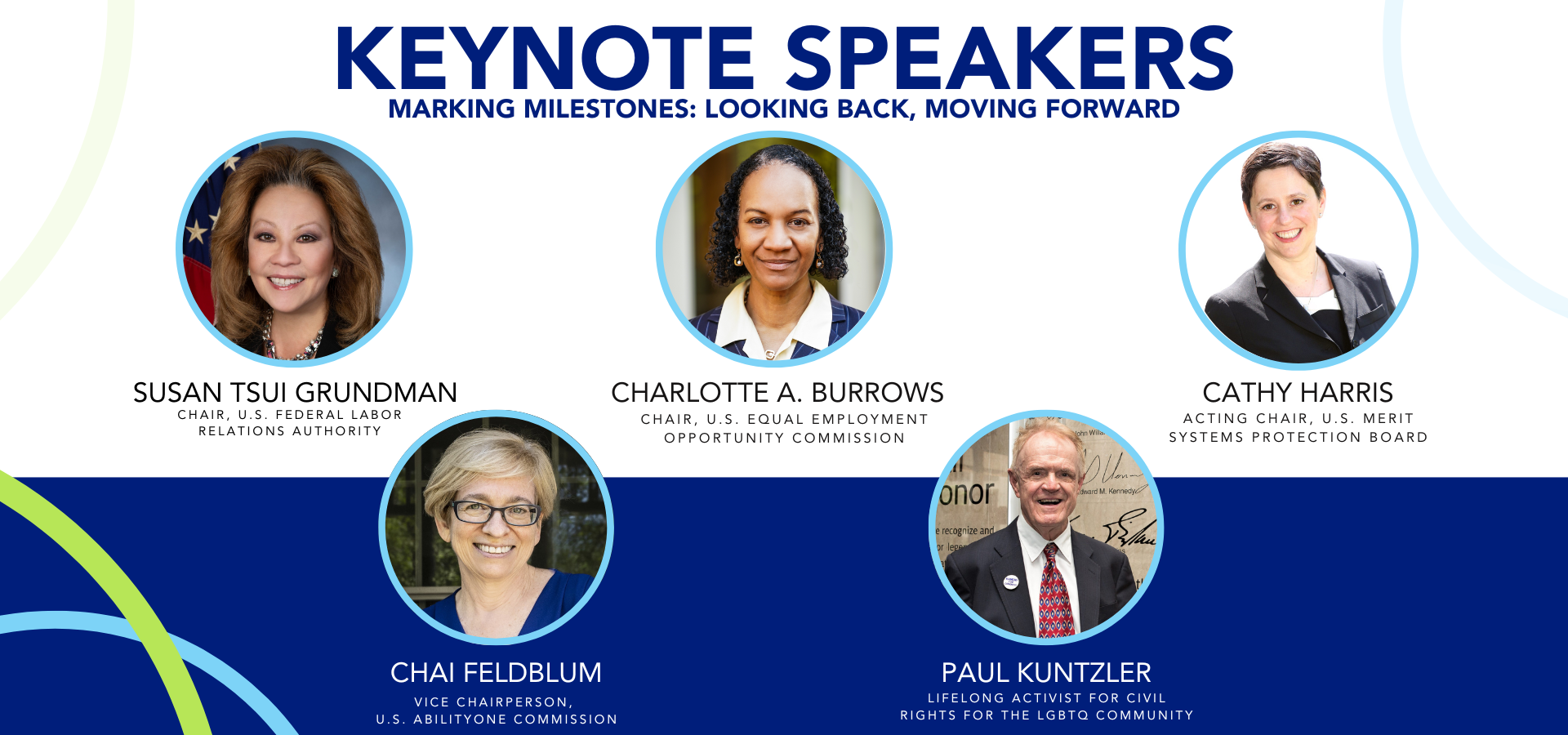 2023 EXCEL TRAINING CONFERENCE
Marking Milestones: Looking Back, Moving Forward"
July 30 – August 2, 2023
Washington, D.C. | Marriott Marquis Hotel
EEO Counselors | Investigators | Attorneys | DEIA Specialists | HR Professionals| ADR Mediators
The EXCEL Training Conference is the premier EEO and Diversity and Inclusion training conference for EEO, HR, and legal professionals from private, state, local, and Federal organizations.
Over 70 Workshops
3 Plenary Sessions
8-hour Counselor Refresher
8-Hour Investigator Refresher
Earn Continuing Education Legal and HR CI Credits
PLUS there will be a deep dive discussion on the Pregnant Workers Fairness Act (PWFA).
If you are looking to create a culture of inclusion, enhance performance, and gain valuable knowledge for making tough employment decisions, join us at EXCEL.
The audience designations are F – Federal, P – Private, and F/P for both Federal and private audiences.
Individual Registration Rates
PRE-CONFERENCE

(July 30, 2023)

One Day Conference

(Choose any one day)

Two-Day Conference

(Choose any two days)

THREE-DAY CONFERENCE

(JULY 31- AUGUST 2, 2023)

PRE-CONFERENCE & THREE-DAY CONFERENCE

(July 30 – August 2, 2023)

$299
$575
Lunch and Breakfast Included
$1150
Lunch and Breakfast Included
$1699
Lunch and Breakfast Included
$1998